Innovating Our Youth Ministries
09mar1:00 pm2:30 pmInnovating Our Youth Ministries
Event Details
Innovating Our Youth Ministries Roundtable
Tuesday, March 9   |   1:00–2:30 p.m. (Eastern)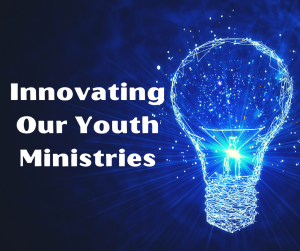 We all know that youth ministry needs to innovate. While the upheaval of the past year has pushed this need to the forefront, it's nothing new to youth pastors and leaders.  Join us for a roundtable with Matt Overton, a 20-year youth ministry veteran who has been doing youth ministry in radically new ways in the Pacific Northwest. Come hear about a series of small social enterprises that Matt launched at his church; talk about how to cultivate an innovation mindset in student ministry; look at how social enterprise can create greater adult engagement in youth ministry; and learn how to build missional connections and networks in your local community.
The models Matt uses are highly adaptable to local contexts and have been called "the first new idea in youth ministry" by the likes of Kenda Creasy Dean, Mark Oestreicher, and Mark DeVries. Join us as we inspire your Kingdom of God thinking and engage each other with some new ideas!
Read this article from Matt for a sneak peek.
Matt Overton is a youth pastor from Washington State that has been doing youth ministry for 20 years. He is the founder of www.youthministryinnovators.com and The Columbia Future Forge, an award-winning organization that combines youth ministry and redemptive entrepreneurship. He is an author, speaker, innovator and occasionally consults with churches and organizations trying to innovate in youth ministry. He has also written numerous articles on innovation, social enterprise and youth ministry.
Join Zoom Meeting
https://us02web.zoom.us/j/85908481358
Time

(Tuesday) 1:00 pm - 2:30 pm
Virtual Event Details
RUN
Event has already taken place!