Paycheck Protection Program
Thursday, February 4   |   2:00 p.m.
More information to come!
Thursday, April 8, 22 & May 6   |   2:00 p.m.
More information to come!
Holy Week/Easter Roundtable
Thursday, March 4   |   10:00 a.m.
More information to come!
CBFNC & Good Faith Media Webinar:  Ministering in a Time of Christian Nationalism
Tuesday, February 2   |   1:00 p.m. (EST)

Join Good Faith Media and CBF of North Carolina as historian Bruce Gourley discusses the complex nature of Christian Nationalism. The webinar is free, but registration is required.
Gourley, who holds a doctorate in history from Auburn University, will cover the following:
I. Recognizing Christian Nationalism: Language, Themes and Value System
II. Understanding the Historical Scope and Context of Christian Nationalism
III. Responding to Christian NationalismAttendees are encouraged to come with questions, as the two-hour event will include regular intervals for Q&A.Links:
https://goodfaithmedia.org
https://cbfnc.org
https://www.christiansagainstchristiannationalism.org
Attendees are encouraged to come with questions, as the two-hour event will include regular intervals for Q&A. Webinar is FREE, but registration is required. Zoom link will be provided in an email following registration.
Click
here
to register now!
Curso en Neurotelogía Emocional/Emotional Neurotheology Webinar
Inicio: Febrero 9, 2021  |  6:30-8:30 p.m. (EST) on Zoom
Febrero 9 – Abril 27, 2021 -Todos los martes de 6:30 – 8:30 pm (2 horas) Via Zoom
El propósito de este curso es familiarizar a los participantes con los conceptos fundamentales de las neurociencias cognitivas, el funcionamiento de los hemisferios cerebrales, sus procesos neuropsicológicos y diferentes formas de pensamiento y procesamiento de la información. Además se define en este curso el concepto de inteligencia emocional, así como la clasificación y funciones de las emociones con la meta de ayudar a los líderes de la iglesia a incrementar sus habilidades relacionales manejando sus emociones de manera apropiada, con motivación y usandolas para guiar nuestros pensamientos y acciones hacia un liderazgo pastoral de éxito.
Instructor:  Dr. Ana Kelleyian Manoukian, PhD. La Dr. Kelleyian es Directora de INEA (Instituto de Neurociencias Educación y Asistencia) en Argentina. Directora de Psicología Cristiana, Profesora en Universidad Maimonides, Miembro de Red Vida (capacitación y prevención en adicciones), Miembro de Profesionales ConCiencia. Escritora de seis libros y columnista. Conferencista. Doctora en Psicología con Orientación en Neurociencias. Postgrado de Salud Mental, Espiritualidad e Intercultura. Coach Profesional. Consultora Psicológica.
February 9 – April 27, 2021 -Every Tuesday from 6:30 – 8:30 pm (2 hours) Zoom Platform
The purpose of this course is to familiarize participants with the fundamental concepts of cognitive neurosciences, the functioning of the cerebral hemispheres, their neuropsychological processes, and different ways of thinking and information processing. Also, the concept of emotional intelligence is defined in this course and the classification and functions of emotions to help church leaders increase their relational skills by managing their emotions appropriately, with motivation and using them to guide their thoughts and actions toward successful pastoral leadership.
Instructor: Dr. Ana Kelleyian Manoukian, Ph.D. Dr. Kelleyian is Director of INEA (Institute of Neurosciences, Education, and Assistance) in Argentina. Director of Christian Psychology, Professor at Maimonides University, Member of Red Vida (training and prevention in addictions), Member of Profesionales ConCiencia. A writer of six books and columnist. Lecturer, Doctor in Psychology with Orientation in Neurosciences. Postgraduate in Mental Health, Spirituality, and Interculture. Professional Coach. Psychological Consultant.
Individual registration: $75.00
Couple registration:  $100.00
Red Latina is sponsoring 80% of the total cost of the course. 
Note: This is a partnership between the Red Latina Cooperative Baptist Fellowship of NC (CBFNC) and INEA (Institute of Neurosciences, Education, and Assistance in Argentina)
REGISTER HERE:https://secure.qgiv.com/for/cbfeve/event/825160/
Tuesday, January 26  |  2:00 p.m. (Eastern)
As we approach a year of living through the pandemic, how do congregations plan for a meaningful Lent journey?
Hear from local congregational leaders who are already thinking about how they will make the most of Lent this year. Join in discussion on Zoom with ministry colleagues and share ideas about this sacred season of the year.
Join Zoom Meeting
https://us02web.zoom.us/j/81811351434
Spiritual Formation and Older Adults
February 11–March 17, 2021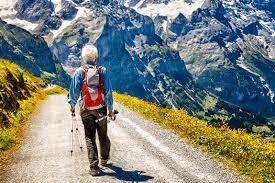 The last third of life presents some of life's richest spiritual, theological and ethical challenges. The journey of aging passes through both stable periods and times of transition which include pressing questions related to identity, leaving a legacy, loss of relationships, role in family and community, and facing diminishment and death.
A primary concern of the aging process is, "How will we live generatively into the reality of increased loss and diminishment?" This course will explore how congregations and other communities of faith can engage in conversations and practices that will allow them to actively nurture spiritual formation into older adulthood.
For more information, visit our Helping Pastors Thrive website here.
This course is led by Mary Anona Stoops and is provided by Lifelong Learning at Columbia Theological Seminary, Decatur, GA. This is an online course and is asynchronous in delivery; participants will not be required to log on at specific times.
The Hidden Lives of Congregations
February 1–March 5, 2021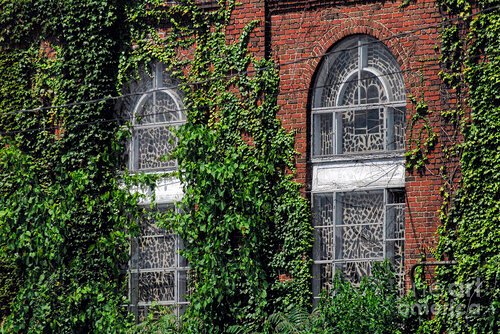 This course is a study of the often unseen dynamics the affect the life of a congregation. By reading the course textbook, The Hidden Lives of Congregations by Israel Galindo, participating in formal guided discussions, reflecting on their personal experience, and examining latent concepts and assumptions about congregations, Church, and leadership, participants will gain a new understanding of their congregation and their leadership roles.
For more information, visit our Helping Pastors Thrive website here.
This course is led by Toby Mueller and is provided by Lifelong Learning at Columbia Theological Seminary, Decatur, GA.
Ministry Design: A Conference for Churches
Saturday, February 20, 2021
10:00–11:00 a.m.
Please send church name, contact person and email, and registration fee to:
Barnabas Partnership
152 Sutherlin Ave.
Danville, VA 24541
All Seminars are one-hour presentations on Zoom.  The individual seminar Zoom links will be sent the week of February 15, 2021, to each church's contact person's email address. The church contact person will share the links.  $50 per church for unlimited participants
To download a flyer with more information, click here.
An Online Exploration led by Guy Sayles
Monday, November 30  |  2:00 p.m. (EST)
Our celebrations of the Advent-Christmas season will no doubt be different and difficult this year. Pandemic restrictions on gatherings of all kinds and concerns about travel will move some cherished traditions online and make others impossible.  No crowded sanctuaries on Christmas Eve with worshipers holding candles and singing "Silent Night" and no fellowship halls jammed with church members sitting around tables, sharing hot chocolate, hearing Christmas memories, dreams and stories, and singing beloved carols. We're also approaching Christmas with the ongoing anxieties of a conflicted presidential transition, still-urgent issues of racial justice, and uncertain economic conditions.
What themes, insights and practices can church leaders offer to nurture joy and hope, in ourselves and the people we serve, in this bleak midwinter?
Join Guy Sayles for an exploration of this question via Zoom.  Join Zoom Meeting: https://us02web.zoom.us/j/81117966543
Guy is former pastor of FBC Asheville and a retired member of the religion faculty at Mars Hill University. He currently serves as an adjunct faculty member at Gardner Webb University Divinity School, works as a consultant with the Center for Healthy Churches, and blogs at FromTheIntersection.org.