29sepAll DayGrowing Young Digital Cohort
Event Details
Growing Young Digital Cohort
Begins Tuesday, September 29
Growing Young Cohort is a learning community where CBFNC churches can gather together to discover how they can change the culture of the church to better welcome and engage young people (ages 15-29) in the life of the WHOLE church. The 2020 Growing Young Cohort was delayed due to COVID-19 and has been redesigned as a digital cohort. The cohort is also expanding to include more churches in addition to those that had previously committed.
In partnership with Fuller Youth Institute, a participating church will discover their own gifts for ministry with young people and work toward a transformation plan that will include contextual strategies for a cultural shift within the church.
The 12-month cohort will include four digital summits, online webinars, coaching sessions, a church-wide assessment, and interactive peer learning, plus CBF specific webinars and access to new digital content. Cost is $2,500 per church. Registration deadline is September 22 with the first webinar on September 29.
Email Andy Jung for registration information at ajung@cbfnc.org.
05oct9:30 am5:30 pmFeaturedHelping Pastors Thrive Fall 2020 Virtual Workshop
Event Details
Helping Pastors Thrive Fall 2020 Virtual Workshop: How to Lead When You Don't Know Where You're Going
Monday, October 5  |  9:30 a.m. to 5:30 p.m. (EDT)
Workshop led by Dr. Susan Beaumont
–Minister, Consultant, Coach, Spiritual Director & Author
Based on her book How to Lead When You Don't Know Where You're Going: Leading in a Liminal Season.
How do you lead a congregation stuck between an ending and a new beginning—when the old way of doing things no longer works but a way forward is not yet clear? Beaumont calls such in-between times liminal seasons—threshold times when the continuity of tradition disintegrates and uncertainty about the future fuels doubt and chaos. In a liminal season it simply is not helpful to pretend we understand what needs to happen next. But leaders can still lead.
Susan Beaumont is a consultant, author, coach, and spiritual director.  She has consulted with over one hundred congregations and denominational bodies across the United States and in Canada.  She is known for her ground-breaking work in the leadership dynamics of large congregations.
Before establishing her own practice, Susan worked for nine years as a Senior Consultant with the Alban Institute. Susan has also served on the faculty of two business schools, teaching graduate level courses in leadership, management and organizational behavior.  She consulted with nonprofit organizations and corporate clients in leadership development and change management. She has corporate experience in human resource management and organizational development.
Rev. Beaumont is an ordained minister within the American Baptist Churches, USA.
For Clergy & Lay Leaders
Cost: $10 per person
The day will consist of four, 90-minute blocks: 9:30-11:00; 11:15-12:45; 2:00-3:30; and 4:00-5:30.
Time
(Monday) 9:30 am - 5:30 pm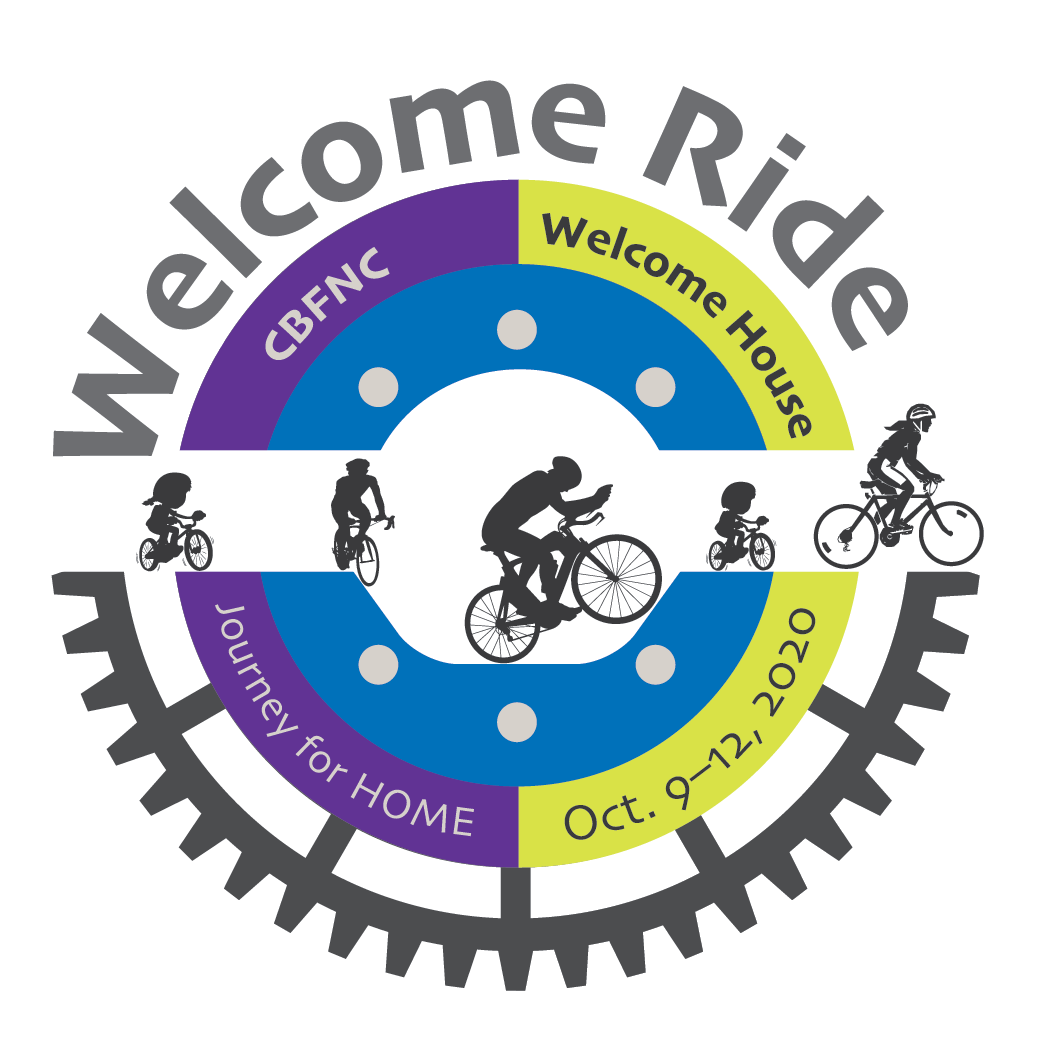 Event Details
Join the Journey for Home!
October 9–12, 2020
Welcome Ride 2020 is the inaugural fundraiser to jumpstart the Welcome House Community Network—CBF of North Carolina's new missions program to extend Christian hospitality in the form of temporary housing and community outreach to vulnerable people in every NC city and town.
Three ways to get involved:
•  Make a donation to sponsor Larry's team.  Give online HERE or mail a check to CBFNC, 2640 Reynolda Road, Winston-Salem, NC 27106.
•  Conduct your own "virtual" Welcome Ride & Facebook fundraiser for CBFNC.
•  Buy a tee shirt HERE.  Support this ministry with your purchase and feel free to wear your tee shirt when you do your own "virtual" Welcome Ride.
"Virtual" Welcome Ride
While the feature of this year's event is to follow Larry and his team from the mountains to the capital, you can join the fun from a distance! Show your support and help us raise money by doing your own Welcome Ride anytime between October 2-16. The best part is that you can choose how to do your journey—walk, run, bike, skate, paddle, swim, you name it. Families are encouraged to get the kids involved on their tricycles, scooters, power wheels, hover boards, etc. Youth groups, small groups, other groups are encouraged to participate together by adhering to social distancing guidelines. Choose a distance and duration that is meaningful to you.
Click HERE to learn how to do your own, virtual Welcome Ride.
Click HERE to read about the Welcome House Community Network.
To learn more about the event, click HERE.
Click HERE or on the image above to download an event flyer.
Time
october 9 (Friday) - 12 (Monday)