14octAll Day17FeaturedWelcome Ride 2021
Event Details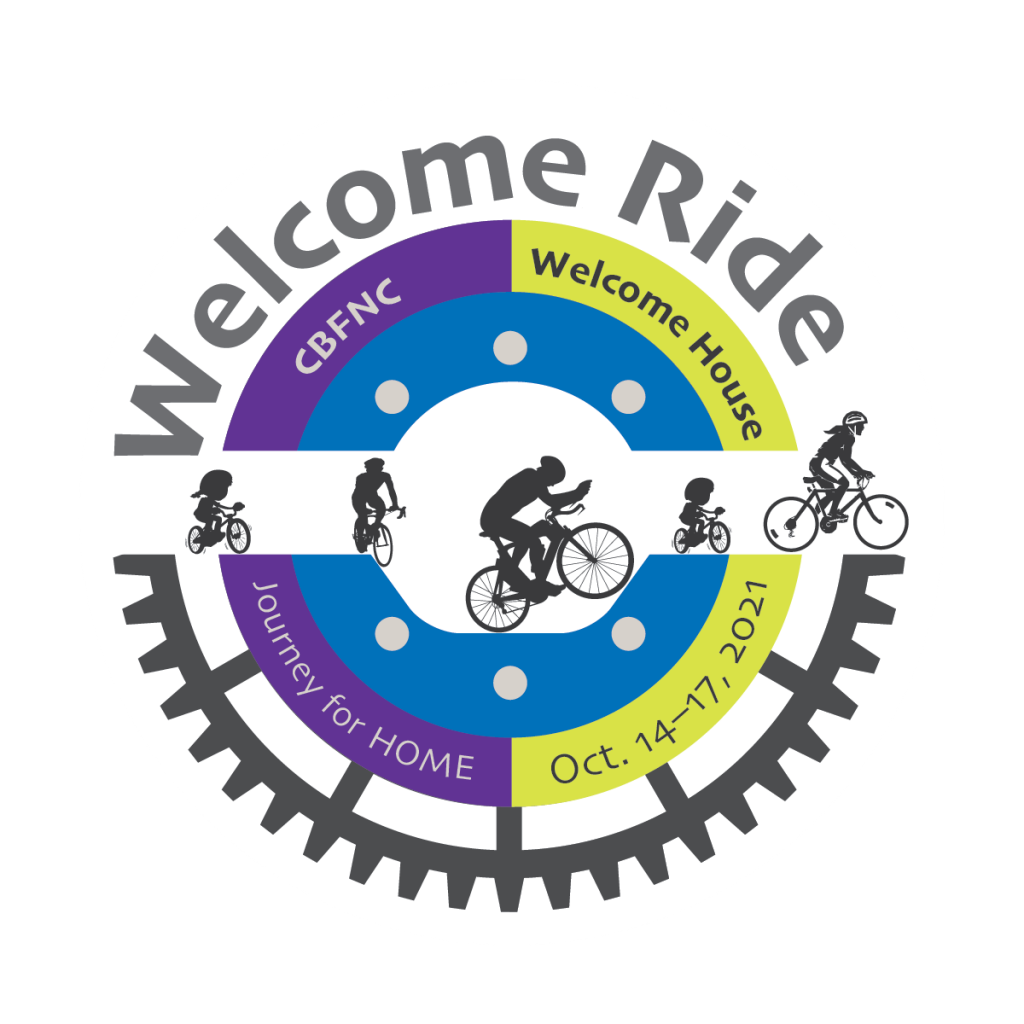 Join the Journey for Home!
October 14-17, 2021
Welcome Ride 2021–Capital to the Coast—is returning this year to raise awareness and funds for CBF of North Carolina's new missions program, Welcome House Community Network (WHCN). The emerging network seeks to extend Christian hospitality in the form of temporary housing and community outreach to vulnerable people in every NC city and town.  
Over a four-day period, October 14-17, 2021, CBFNC Executive Coordinator Larry Hovis and a small cycling team will ride from the bustling state capital to the beautiful NC coast. Every CBFNC congregation is invited to join the mission and the mandate of embracing vulnerable neighbors by giving generously to sponsor Larry's team and conducting their own Welcome Ride activities. Proceeds raised will be used to provide seed grants to churches throughout the state to start new Welcome House ministries.
Last year's inaugural Welcome Ride raised over $20,000! Our goal is to exceed that in 2021.  Follow Larry and his Welcome Ride team as they bike from the mountains to the capital on CBFNC's Facebook and Instagram pages. Watch last year's video announcement about Welcome Ride.

3 ways to get involved 
Make a donation to sponsor Larry's team.  Give online HERE or mail a check to CBFNC, 2640 Reynolda Road, Winston-Salem, NC 27106.
Conduct your own Welcome Ride & Facebook or email fundraiser for CBFNC (fun for individuals, families, churches, small groups, youth groups, etc.)
Show your support at the Welcome Ride Kick-Off Block Party at First Baptist Raleigh or by cheering on the cyclists at one of the stops along the route. (host church locations will be announced soon.)
Click HERE to learn more!
Time

october 14 (Thursday) - 17 (Sunday)