28junAll Day30CBF General Assembly 2022
Event Details
COME & SEE
Dallas, Texas & Online   |   June 28-30, 2022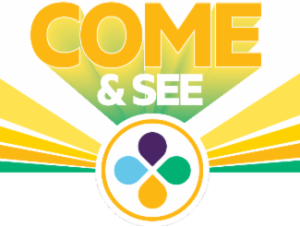 CBF General Assembly returns in-person this year to Dallas, Texas!
You're invited to join your CBF family at the Hyatt Regency Dallas Hotel for a week of learning, worship, inspiration and fellowship. Don't worry, though, if you're not able to make it to Dallas. We're planning a virtual Assembly experience to complement the in-person Assembly experience.
This summer at General Assembly, we invite you to Come & See…
Come & See your friends and colleagues in ministry from across the Fellowship.
Come & See CBF field personnel who minister in the U.S. and around the world.
Come & See what you can share and learn and as we equip each other to seek God's transformation in the world.
Come & See all the ways you can introduce our Fellowship to someone you care about.
Come & See how you can find rest and renewal.
Registration for Assembly and hotel reservations are open now!
Register HERE.
Time

june 28 (Tuesday) - 30 (Thursday)