Youth Beach Retreat
07octAll Day09Youth Beach Retreat
Event Details
Youth Beach Retreat


October 7-9, 2022
NC Baptist Assembly at Fort Caswell, Caswell Beach, NC
Let's bring our youth back together this fall!
Youth in grades 6-12 are invited to explore and experience ways to "embrace" life at this year's CBFNC Youth Beach Retreat. The weekend will be filled with worship, Bible study, volleyball tournament, a variety show, movie on the lawn and plenty of free time on the beach!!
Our theme for this year is "Embrace" using Esther 4:14 as our theme verse to guide our weekend and to reflect on how we can embrace where we have been, where we are today and what we hope for in the future:
"You have come to royal dignity for such a time as this."
Details:
Cost: Barracks: $120  |  Residences: $140
Church registration fee (applied to final balance): $500
Final registration closes: September 26
Final participant list due: September 26
Final information will be sent out 2–4 weeks prior to the event.
The Bible studies will be divided up by church groups and can be led by the youth leader or a CBFNC campus minister. The choice of barracks and residences will be based on first-come, first-served basis.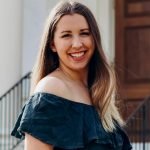 Proclaimer: Tori Crook
Yale Divinity School Graduate and 2021 Passport preacher
Worship Music: Scott England & Band
Singer/songwriter who mixes Gospel, R&B, hip-hop and indie rock influences
Questions? Contact: kashworth@cbfnc.org        |       Register here
Retreat Schedule
Friday, October 7
7:00 p.m. – Check-In Begins
9:00 p.m. – Opening Worship
9:45 p.m. – Church Group Bible Study
11:00 p.m. – In Rooms
Midnight – Lights Out
Saturday, October 8
7:00 a.m. – Wake up
7:30 a.m. – Breakfast
9:00 a.m. – Morning Celebration
10:00 a.m. – Church Group Bible Study
11:00 a.m. – Group Activity
12:00 p.m. – Lunch (off campus)
1:00 p.m. – Free Time  (off campus, beach, basketball, putt putt, explore the forts, etc.)
3:00 – 4:30 p.m. – Volleyball Tournament
5:30 p.m. – Dinner
7:00p .m. – Evening Worship
8:00 p.m. – Variety Show and Movie on the Lawn
10:00 p.m. – In Rooms
11:00 p.m. – Lights Out
Sunday, October 9
7:00 a.m. – Wake Up & Pack Up
7:30 a.m. – Breakfast
9:00 a.m. – Church Group Bible Study
10:00 a.m. – Closing Worship
11:00 a.m. – Pack Bus & Vans
11:30 a.m. – Leave for Home
Time

october 7 (Friday) - 9 (Sunday)