The Pastor as Spiritual Guide Retreat
22janAll Day24The Pastor as Spiritual Guide Retreat
Event Details
THIS EVENT IS FULL.  THANK YOU FOR YOUR INTEREST!
A Retreat for Pastors
January 22-24, 2023
St. Francis Springs Prayer Center, Stoneville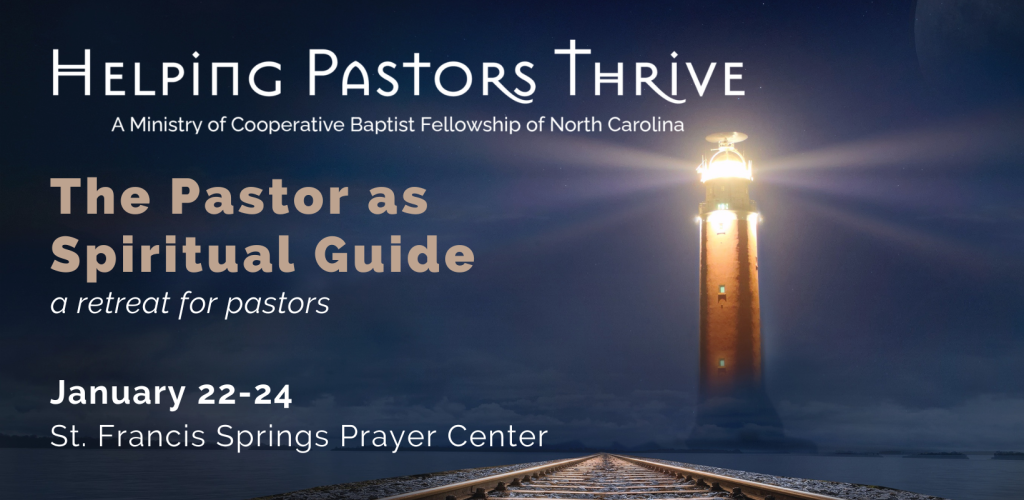 "Every time you listen with great attentiveness to the voice that calls you the Beloved, you will discover within yourself a desire to hear that voice longer and more deeply. It is like discovering a well in the desert. Once you have touched wet ground, you want to dig deeper."
― Henri J.M. Nouwen, Life of the Beloved: Spiritual Living in a Secular World
Soul care is at the center of pastoral ministry. Yet, in recent months, the challenges faced by pastors in caring for and nurturing the spiritual lives of others has been overwhelmingly difficult and challenging. Many pastors find themselves spiritually depleted and exhausted, wondering about their ability to live into their vocation in such turbulent times. Tending to one's spiritual life is essential for living into a vibrant, meaning filled vocation of ministry.
Join other pastors in a time of sharing and rediscovering spiritual sources essential to pastors as followers of Jesus. 
Retreat Details
2-night retreat includes a private room and bath, materials and all meals.
$50 to attend what promises to be a meaningful and timely gathering.
Spots are limited.
This retreat is underwritten by CBFNC's Helping Pastors Thrive program.
Time

january 22 (Sunday) - 24 (Tuesday)