Reflections, Challenges & Tips for the Future
With Eddie Hammett
Thursday, June 24 | 4:00 p.m. (ET)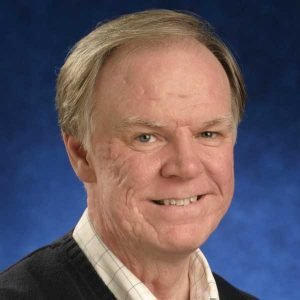 Eddie Hammett, CBFNC's church and clergy coach since 2009, will be retiring from his role at CBFNC at the end of June. During Eddie's tenure, he established a coach training program, offered workshops and webinars on the changing church, led numerous deacon training events and coached many churches and individuals.
"Eddie's contribution to CBFNC, its churches and leaders has been phenomenal. He will leave a lasting legacy by imprinting on our fellowship the 'coach approach.' I will be forever grateful not only for his ministries to churches and their leaders, but also for the way he served as a thought partner to me personally," stated Larry Hovis, CBFNC executive coordinator.
Eddie's final official contribution to CBFNC has been in the form of webinars this month – two for deacons and this final one, in which he will offer reflections on his tenure at CBFNC and his thoughts on the future. During this celebration webinar, Larry Hovis will facilitate a time for participants to share words of testimony and thanks about how Eddie has impacted them.
Greg Rogers, pastor of Oakmont, Greenville and CBFNC moderator in 2009 when Eddie was called to this role, offered his praise of Eddie's ministry. "CBFNC was most fortunate to have Eddie Hammett join the staff of our Fellowship 12 years ago as church and clergy coach while I served as moderator. Eddie pioneered and implemented a coach approach strategy that invited clergy and churches to create a kingdom mindset for ministry. He is always on the cutting edge of helping local congregations make those critical shifts to achieve maximum impact in their communities. A prolific author, his books have touched and guided lay and clergy leaders within and beyond the Baptist family. As a senior pastor, I was trained as a coach by Eddie while also having him coach our congregation and me personally on several occasions. We all are grateful for his faithful ministry that has blessed a generation of Christ-followers across our state and nation."
Please join us in celebrating Eddie on June 24.
The event is free and all are welcome but we do ask that you register in advance. Instructions for joining will be sent via email after you register.