Collegiate Ministry Addresses Racial Inequity
03sep8:00 pmCollegiate Ministry Addresses Racial Inequity
Event Details
Collegiate Ministry Addresses Racial Inequity
First Meeting: Thursday, September 3 | 8:00 p.m. (EDT)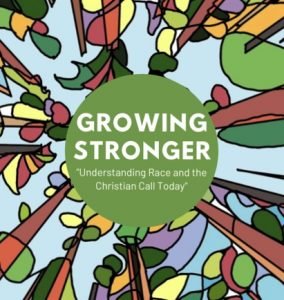 Growing Stronger: Understanding Race and The Christian Calling will be a series of monthly "town hall" meetings for college students. CBFNC Campus Ministers and representatives from several Historically Black College and Universities (HBCUs) will gather virtually with students to talk about the events that this summer has brought to a broader audience about racial inequality. The goals of the "town hall" meetings are to raise awareness, promote engagement and formulate actions.
Guest Panelists for Sept. 3 meeting will be Rev. Dr. LaMont Johnson  and Rev. Hershey Mallette-Stephens.

Currently, Dr. Johnson is visiting adjunct professor for Black Church Studies and Practical Ministry at Shaw University Divinity School. He also currently serves faithfully as the pastor of the 'historic' West Durham Baptist Church. Dr. Johnson is the author of Autonomous: A 21st Century Look at the African American Baptist Church.

Rev. Hershey Mallette-Stephens is a native North Carolinian. Baptized and raised at St. Ambrose Church in Raleigh, she is a third-generation Episcopalian. Hershey was educated at North Carolina A&T State University and Howard University bef ore graduating from General Theological Seminary.  She is currently serving as Dean of the Chapel & Spiritual LifeDivision at St .Augustine University in Raleigh.
Register for Zoom meeting on Thursday, September 3 at 8:00 p.m. HERE.
Additional "town hall" meetings will take place on the first Thursday of each month at 8:00 p.m. on Zoom. In the next couple of weeks, we will be providing directions of how to sign up and announcing speakers. Our students are our most important component for having a relevant conversation and a hopeful plan of action for the future as followers of Christ. Please invite students in your church and in your lives to join us and help spread the word.