01oct8:00 pmCollegiate Ministry Addresses Racial Inequity
Event Details
Collegiate Ministry Racial Inequity Town Hall
Thursday, October 1 | 8:00 p.m. (EDT)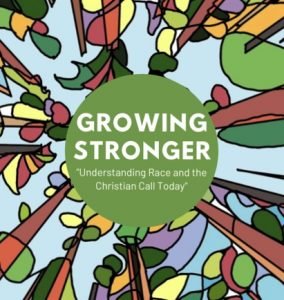 Growing Stronger: Understanding Race and The Christian Calling will be a series of monthly "town hall" meetings for college students. CBFNC Campus Ministers and representatives from several Historically Black College and Universities (HBCUs) will gather virtually with students to talk about the events that this summer has brought to a broader audience about racial inequality. The goals of the "town hall" meetings are to raise awareness, promote engagement and formulate actions.

In this week's meeting, Rev. Erica Williams will be our guest moderator for the topic of: Addressing Anger and the Action of Voting.  Rev. Williams is a preacher, activist and community leader. She serves as a National Social Justice Organizer for Repairers of the Breach, a social justice organization founded by Rev. Dr. William J. Barber II. She also serves as one of the lead organizers for the Poor People's Campaign: A National Call for Moral Revival.
Meetings take place on the first Thursday of each month at 8:00 p.m. on Zoom. Please invite students in your church and in your lives to join us and help spread the word.
Register on Zoom HERE.