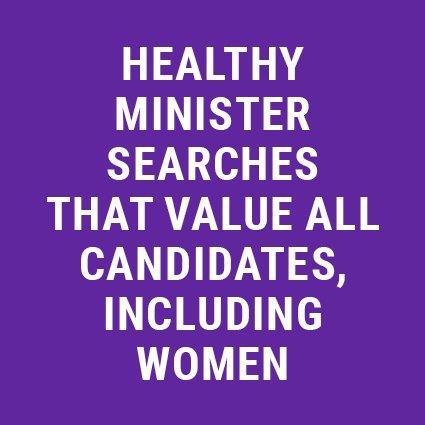 Healthy Minister Searches that Value All Candidates, Including Women
Minister search teams in the 21st century are finding the search process landscape changing rapidly. Not only has the life of the congregation undergone massive changes, so have the candidates and processes for finding those candidates. Search teams need a thoughtful spiritual base, must know their congregation well, have a firm grasp of their context, and need clarity as to where their church is going.
Navigating those challenges along with the denominational and theological upheaval of the American church, the influence of secular politics, the emergence of excellent female candidates, the ever-changing nature of theological education, and a host of other issues make a healthy plan and approach essential for success. Our time together will describe a healthy search process and will feature a guest appearance by a recently called North Carolina female pastor (Greystone's Chrissy WIlliamson at 9:00 a.m. and First Baptist Smithfield's Kristen Tucker at 10:45 a.m.) and the chair of the respective committees that led to those calls.
Led by Ka'thy Gore Chappell and Bill WIlson as part of an ongoing collaboration between BWIM NC and The Center for Healthy Churches.
Session #1: In Person (9:00 a.m.)
Session #2: In Person (10:45 a.m.)