Join the Journey for Home!
October 9–12, 2020
Welcome Ride 2020 is the inaugural fundraiser to jumpstart the Welcome House Community Network—CBF of North Carolina's new missions program to extend Christian hospitality in the form of temporary housing and community outreach to vulnerable people in every NC city and town.
Three ways to get involved:
•  Make a donation to sponsor Larry's team.  Give online HERE or mail a check to CBFNC, 2640 Reynolda Road, Winston-Salem, NC 27106.
•  Conduct your own "virtual" Welcome Ride & Facebook fundraiser for CBFNC.
•  Buy a tee shirt HERE.  Support this ministry with your purchase and feel free to wear your tee shirt when you do your own "virtual" Welcome Ride.
"Virtual" Welcome Ride
While the feature of this year's event is to follow Larry and his team from the mountains to the capital, you can join the fun from a distance! Show your support and help us raise money by doing your own Welcome Ride anytime between October 2-16. The best part is that you can choose how to do your journey—walk, run, bike, skate, paddle, swim, you name it. Families are encouraged to get the kids involved on their tricycles, scooters, power wheels, hover boards, etc. Youth groups, small groups, other groups are encouraged to participate together by adhering to social distancing guidelines. Choose a distance and duration that is meaningful to you.
Click HERE to learn how to do your own, virtual Welcome Ride.
Click HERE to read about the Welcome House Community Network.
To learn more about the event, click HERE.
Growing With: Helping teenagers and young adults thrive in their Faith, Family & Future
Sunday, November 1, 2020    |    3:00pm to 6:00 p.m.
CBFNC is partnering with Fuller Youth Institute to offer an online "Growing With" Conference.
The book Growing With co-authors Kara Powell and Steve Argue will lead the conference.
Cost Information:
$10 per individual
$150 for churches with 25 licenses or less
$250 for churches more than 26+ licenses
For more information click HERE.
CBFNC Annual Gathering 2021:  Equip
March 19, 2021     |     Providence, Charlotte
Save the Date!
Next year, our Annual Gathering will be a little different.  The main sessions and annual business meeting will take place at our primary location, Providence Baptist Church in Charlotte.  However, other churches around the state will also host smaller gatherings simultaneously so that we may continue our commitment to safety.  All of these locations will have online capabilities so that everyone has access to our main sessions and annual business meeting. 
Stay tuned for more information!
Growing Young Digital Cohort
Begins Tuesday, September 29
Growing Young Cohort is a learning community where CBFNC churches can gather together to discover how they can change the culture of the church to better welcome and engage young people (ages 15-29) in the life of the WHOLE church. The 2020 Growing Young Cohort was delayed due to COVID-19 and has been redesigned as a digital cohort. The cohort is also expanding to include more churches in addition to those that had previously committed.
In partnership with Fuller Youth Institute, a participating church will discover their own gifts for ministry with young people and work toward a transformation plan that will include contextual strategies for a cultural shift within the church.
The 12-month cohort will include four digital summits, online webinars, coaching sessions, a church-wide assessment, and interactive peer learning, plus CBF specific webinars and access to new digital content. Cost is $2,500 per church. Registration deadline is September 22 with the first webinar on September 29.
Email Andy Jung for registration information at ajung@cbfnc.org.
Unfortunately, this event is NOW FULL!
(We will consider offering another one at a later day.)
New 4-Week Course: Church Communications During COVID-19 & Beyond
Tuesdays, September 22–October 13 | 2:00 p.m. (EDT)
CBF of North Carolina and CBF of South Carolina are excited to partner with Digital Congregations to offer a 4-week, online course designed for church leaders to learn to more easily and effectively navigate their church's communication during the current pandemic and beyond. Christen Green Kinard, daughter of CBF Field Personnel Butch and Nell Green, is the founder of DigitalCongregations.com which offers communications consulting to churches. Open to all church leaders—from pastors to communications managers—CBFNC is underwriting the fee for the course and is able to offer it at $50 per church. The course includes the four live sessions (along with their recordings), a take-home communications road map and weekly office hours with Christen for specific questions and concerns. Limited to 15 churches.
James Cone: Black Theology and Black Power in 2020
Two-Day Online Workshop   |   October 9–10
It has been more than 50 years since the publication of the Rev. Dr. James Cone's groundbreaking book Black Theology & Black Power, yet the concerns and themes raised in this book continue to resonate today. Reflecting on his book, Dr. Cone wrote "I wanted to speak on behalf of the voiceless black masses in the name of Jesus whose gospel I believed had been greatly distorted by the preaching and theology of white churches." Through this two-day course, the Very Rev. Dr. Kelly Brown Douglas invites students and community members to reflect and study Black Theology & Black Power in light of where the country and church are today and its transforming implications for our faith and actions. This course is offered by Lifelong Learning at Union Theological Seminary in the City of New York. The course is taught online over two days, October 9 and 10.
Collegiate Ministry Addresses Racial Inequity
First Meeting: Thursday, September 3 | 8:00 p.m. (EDT)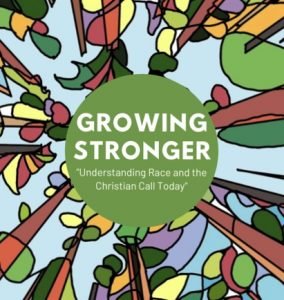 Growing Stronger: Understanding Race and The Christian Calling will be a series of monthly "town hall" meetings for college students. CBFNC Campus Ministers and representatives from several Historically Black College and Universities (HBCUs) will gather virtually with students to talk about the events that this summer has brought to a broader audience about racial inequality. The goals of the "town hall" meetings are to raise awareness, promote engagement and formulate actions.
Guest Panelists for Sept. 3 meeting will be Rev. Dr. LaMont Johnson  and Rev. Hershey Mallette-Stephens.

Currently, Dr. Johnson is visiting adjunct professor for Black Church Studies and Practical Ministry at Shaw University Divinity School. He also currently serves faithfully as the pastor of the 'historic' West Durham Baptist Church. Dr. Johnson is the author of Autonomous: A 21st Century Look at the African American Baptist Church.

Rev. Hershey Mallette-Stephens is a native North Carolinian. Baptized and raised at St. Ambrose Church in Raleigh, she is a third-generation Episcopalian. Hershey was educated at North Carolina A&T State University and Howard University bef ore graduating from General Theological Seminary.  She is currently serving as Dean of the Chapel & Spiritual LifeDivision at St .Augustine University in Raleigh.
Register for Zoom meeting on Thursday, September 3 at 8:00 p.m. HERE.
Additional "town hall" meetings will take place on the first Thursday of each month at 8:00 p.m. on Zoom. In the next couple of weeks, we will be providing directions of how to sign up and announcing speakers. Our students are our most important component for having a relevant conversation and a hopeful plan of action for the future as followers of Christ. Please invite students in your church and in your lives to join us and help spread the word.
Readings in Narrative Preaching Online Course
September 21-October 23
Provided by The Center for Lifelong Learning at Columbia Theological Seminary, this five-week, online course provides students with a deep dive into narrative preaching. Participants will examine the power of story to transform congregational consciousness, embrace one's pastoral identity, and engage God and the world God loves. Particular attention will be paid to narrative forms and storytelling methods.
The course is designed to:
deepen understanding of the mechanics of narrative preaching—why and how it works to support faithful and effective proclamation.
enhance appreciation for the power of story to engage, sustain, and transform congregational consciousness.
broaden awareness of the varieties of narrative preaching styles across denominational and cultural differences.
Participants will engage with readings and recorded sermons posted on the course site. Weekly discussions will provide opportunities to explore and reflect on that week's topic.
Instructor:  Dr. Jake Myers, assistant professor of homiletics at Columbia Theological Seminary.
Schedule:
Week of Sept. 21: Introduction and Orientation
Week of Sept. 28: Why Narrative Works
Week of Oct. 5: Narrating the Life of the Preacher
Week of Oct. 12: Narrating Theology
Week of Oct. 19: Narrating Experience
This is an asynchronous course; participants will not be required to log on at specific times but will complete readings and course discussions as posted in the course site.
Cost to CBFNC clergy is $50.
Helping Pastors Thrive Fall 2020 Virtual Workshop: How to Lead When You Don't Know Where You're Going
Monday, October 5  |  9:30 a.m. to 5:30 p.m. (EDT)
Workshop led by Dr. Susan Beaumont
–Minister, Consultant, Coach, Spiritual Director & Author
Based on her book How to Lead When You Don't Know Where You're Going: Leading in a Liminal Season.
How do you lead a congregation stuck between an ending and a new beginning—when the old way of doing things no longer works but a way forward is not yet clear? Beaumont calls such in-between times liminal seasons—threshold times when the continuity of tradition disintegrates and uncertainty about the future fuels doubt and chaos. In a liminal season it simply is not helpful to pretend we understand what needs to happen next. But leaders can still lead.
Susan Beaumont is a consultant, author, coach, and spiritual director.  She has consulted with over one hundred congregations and denominational bodies across the United States and in Canada.  She is known for her ground-breaking work in the leadership dynamics of large congregations.
Before establishing her own practice, Susan worked for nine years as a Senior Consultant with the Alban Institute. Susan has also served on the faculty of two business schools, teaching graduate level courses in leadership, management and organizational behavior.  She consulted with nonprofit organizations and corporate clients in leadership development and change management. She has corporate experience in human resource management and organizational development.
Rev. Beaumont is an ordained minister within the American Baptist Churches, USA.
For Clergy & Lay Leaders
Cost: $10 per person
The day will consist of four, 90-minute blocks: 9:30-11:00; 11:15-12:45; 2:00-3:30; and 4:00-5:30.
Thursday, July 16 & Sunday, July 19  |  8:00 p.m. (Eastern)
College-bound students and recent high school graduates are invited to meet all of our CBFNC campus ministers and ministers from Historically Baptist Universities on Zoom and "hangout" with other students.  After introductions and large group time, each campus minister will break out into a separate meeting room to talk to students coming to their specific campuses.
Our campus ministers are eager to reach out and connect students who will be attending schools with each other before they get to campus. Join on Zoom HERE.
Please spread the word to the young adults in your church and encourage them to invite a friend!